So my nails are finally starting to get long again! Yay! I'm starting on some Valentine's Day designs so look for them next month. In the meantime, here's a really fast and easy design. :)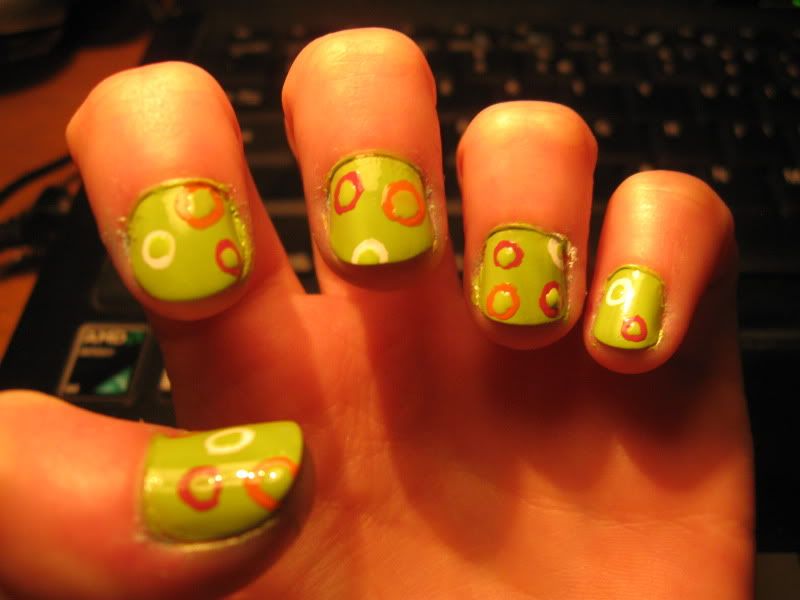 I LOVE golden oldies; 1960's music rocks! My favorite oldies song is California Dreamin' by The Mamas And The Papas. Last year at school I'd put on some oldies while doing my art assignments and I was inspired to try some 60's colored nails.
I started off with a pea green base. Next, I added some pink, white and orange polka dots and be sure to make them fairly large because you'll need some room!


Once you have your polka dots dry, take the green polish again and put a small dot inside each of the polka dots. This makes your polka dots look like groovy little circles!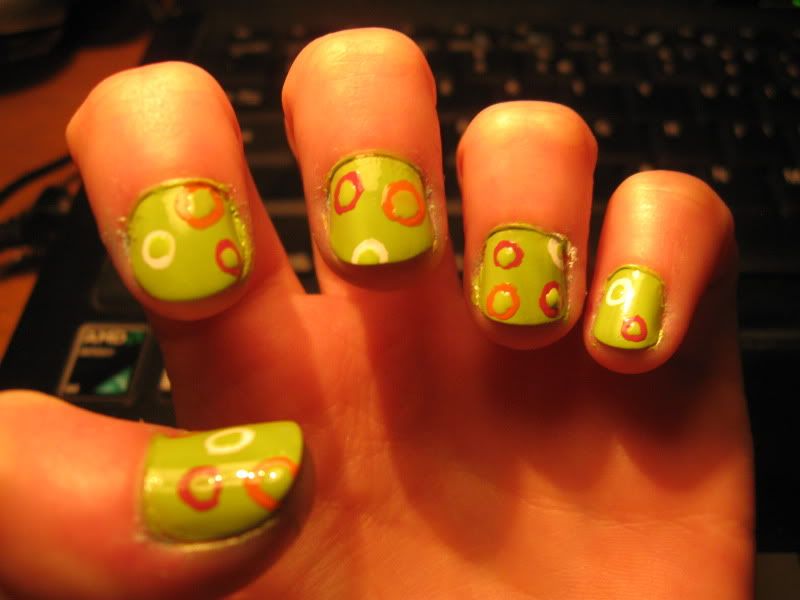 Let your nails dry and paint a top coat over it. It'll help even out your nail polish if you made your green dots too thick like I did. Ooops! :)