Wow, ok so I've had these pictures in storage forever! Almost a year ago, my friend Noora gave me a bunch of nail goodies for an early birthday present. They were pretty unique, I don't really have anything like them in my collection so I was pretty excited to test them out. :)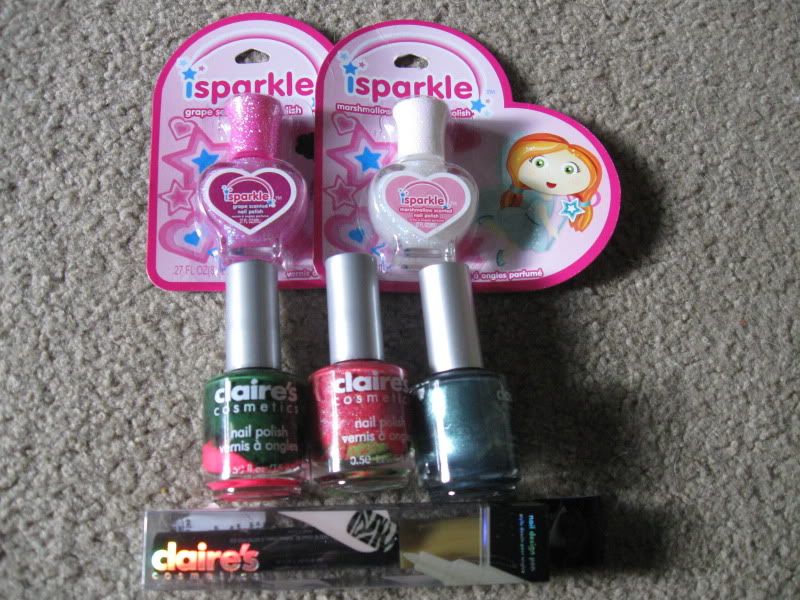 First up were these really cool bi-colored nail polishes. They're a really neat idea; they're suppose to paint on stripes of each color. Just don't shake the bottles!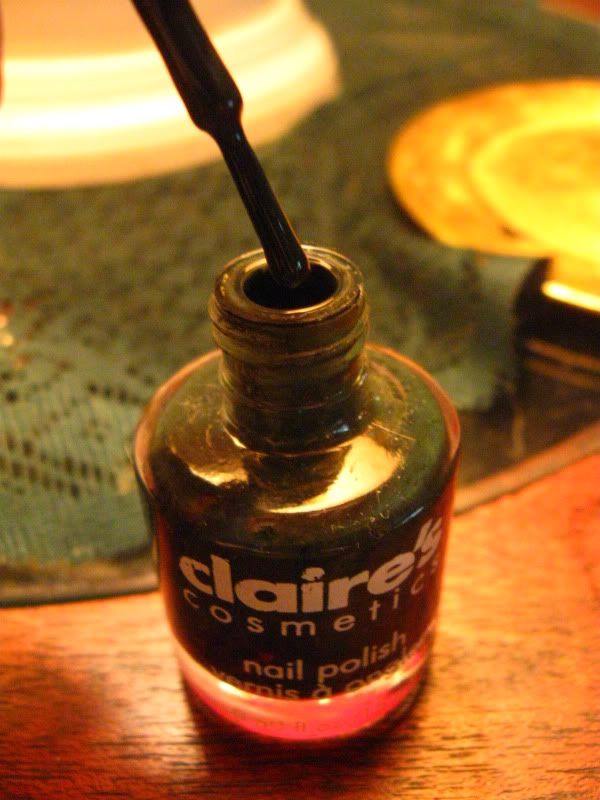 Unfortunately, it didn't really work too well for me... I thought the watermelon pink and green glittery one didn't work because my friend shook it up a little. But the dark green and hot pink one didn't work too well either. It made a gross dark green/brown colors. I think it's because the brush only reaches down to the think black layer; it's too short to reach into the pink. Such a bummer cuz it's a great idea. :(
My favorite out of the bunch were the scented isparkle glitter top coats. I was really surprised actually, they smelled much better than I thought! I was expecting icky nail polish smell with some grape and marshmallow thrown in there. But they actually smelled pretty good, especially after drying! :)
The grape smells very grapey, like a grape Popsicle or lollipop. And I think the marshmallow smells more like Fluff than a marshmallow, but was really yummy anyway. :)
(I know Fluff is made out of marshmallow but they DO smell different!)
The only bad thing about these glitter polishes is that you can't put a top coat over it or it will cover up the smell. On it's own, it chips off pretty easy. However, it only chips off the glitter coat and the color underneath stays fine. Kinda weird, huh? Oh! And you'll get lots of glitter on your fingers from holding the brush. lol :)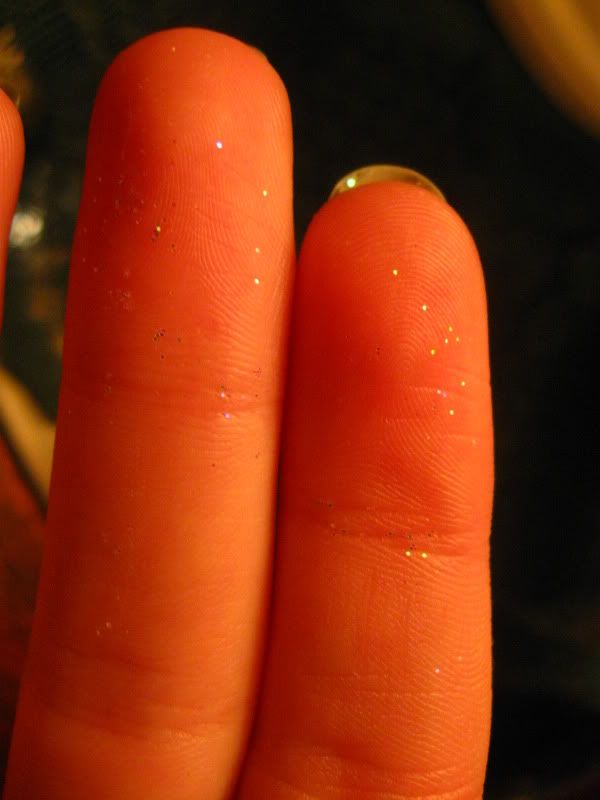 She also gave me a shimmery green nail polish. Here I am wearing it with a gold fluer de lis drawn over the ring finger nail.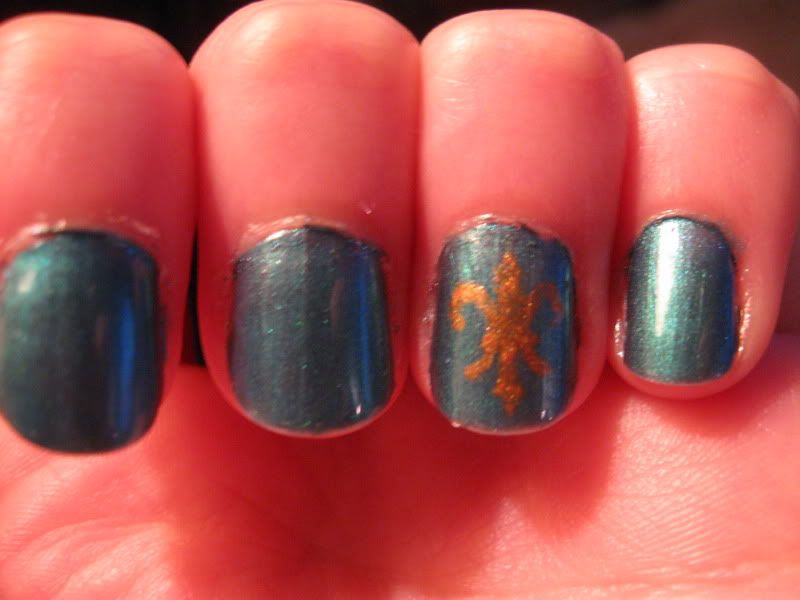 I'll save the gold nail art pen for a later review. Another friend of mine gave me a gold Sally Hanson nail art pen, so I'd like to do a nice compare and contrast of the two.