I wanted to play around with the Blue Sally Hansen nail art pen some more. It was really interesting that it came out matte... So here's what I came up with, nothing special.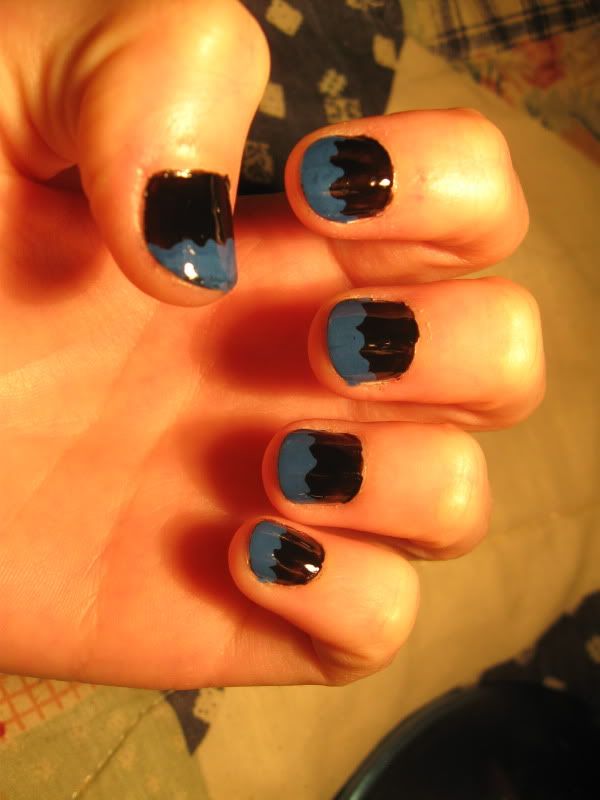 Basically what I did was paint my nails black, and draw in little squiggles. I fulled in the bottom half and toped it with a clear coat of nail polish.
I was a little disappointed that started to give a crackle look. You can see it best on my thumb and index finger. It even crackled a little worse after I took the picture. I don't know what that was all about, so I'll have to fiddle around with it a bit more.
P.S. Does this remind anyone else of the Backstreet Boys? XD